education re-imagined
Talk with others! Learn from experience and build knowledge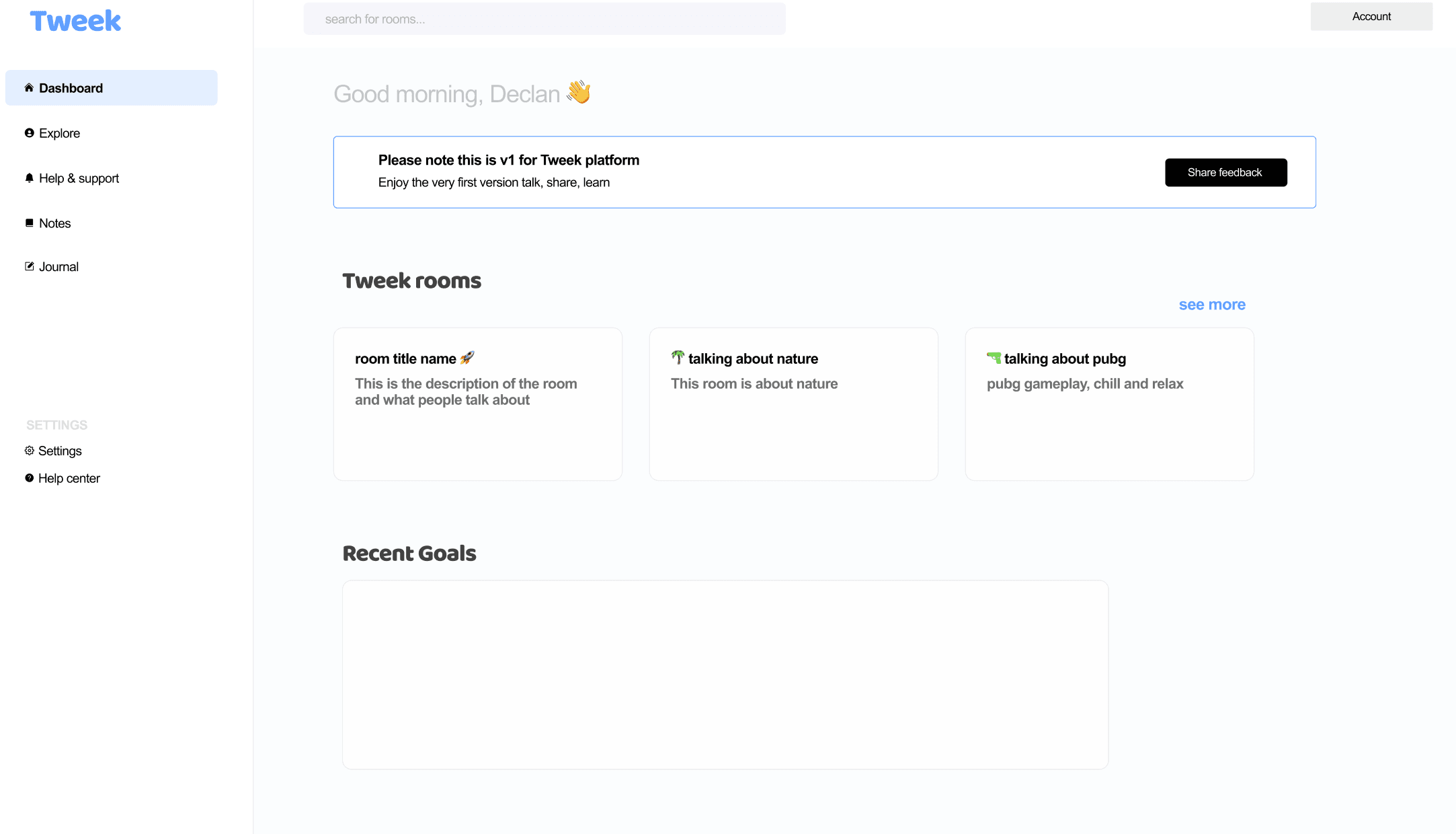 Tweek?

Tweek, is a platform designed to help Create a space where individuals can engage with others who are willing to guide and support each other providing valuable advice, especially during challenging times.
Why is the platform called Tweek?

Tweek stands for (Tweak - Week), throughout the week, you refine your knowledge & skills on a particular subject.
Why we Started

I initiated this endeavor with the intention of maintaining simplicity. I firmly believe that genuine learning occurs through active conversations rather than in the confines of a classroom, where the repetition of words by a teacher with limited real-world exposure can be limiting. This platform aims to create a collaborative community where students can collectively share their knowledge.